Ness Soaps Doing Our Bit For The Environment
We are keen to make our business as energy efficient as possible and reduce our impact on the environment.  Working with Zero Waste Scotland to become more environmentally friendly, we have reduced our carbon emissions.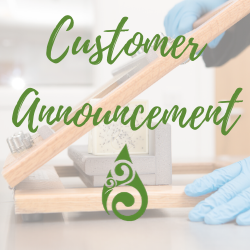 It is with a heavy heart that the decision has been made to close Ness Soaps.